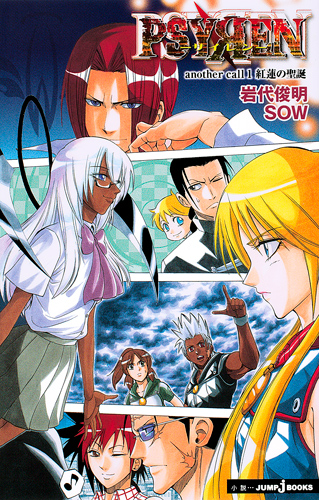 A light novel written by SOW was released in 2010 along with volume 13. The covers from volume 13 and the novel combined to create a full picture. The first novel, called Psyren: Another Call, includes various short stories about the characters, including one about Ageha going on a date with Sakurako and Abyss; Kagetora's first meeting with Matsuri; a chapter about Amagi Miroku; and a chapter about Frederica in the future.
Ad blocker interference detected!
Wikia is a free-to-use site that makes money from advertising. We have a modified experience for viewers using ad blockers

Wikia is not accessible if you've made further modifications. Remove the custom ad blocker rule(s) and the page will load as expected.